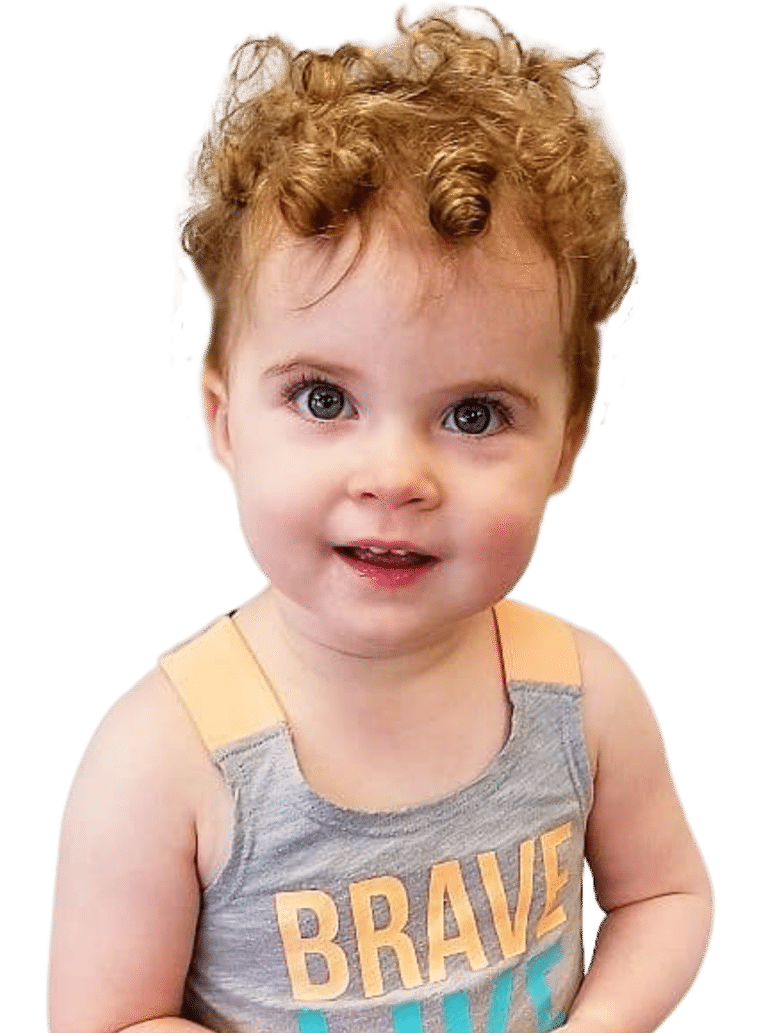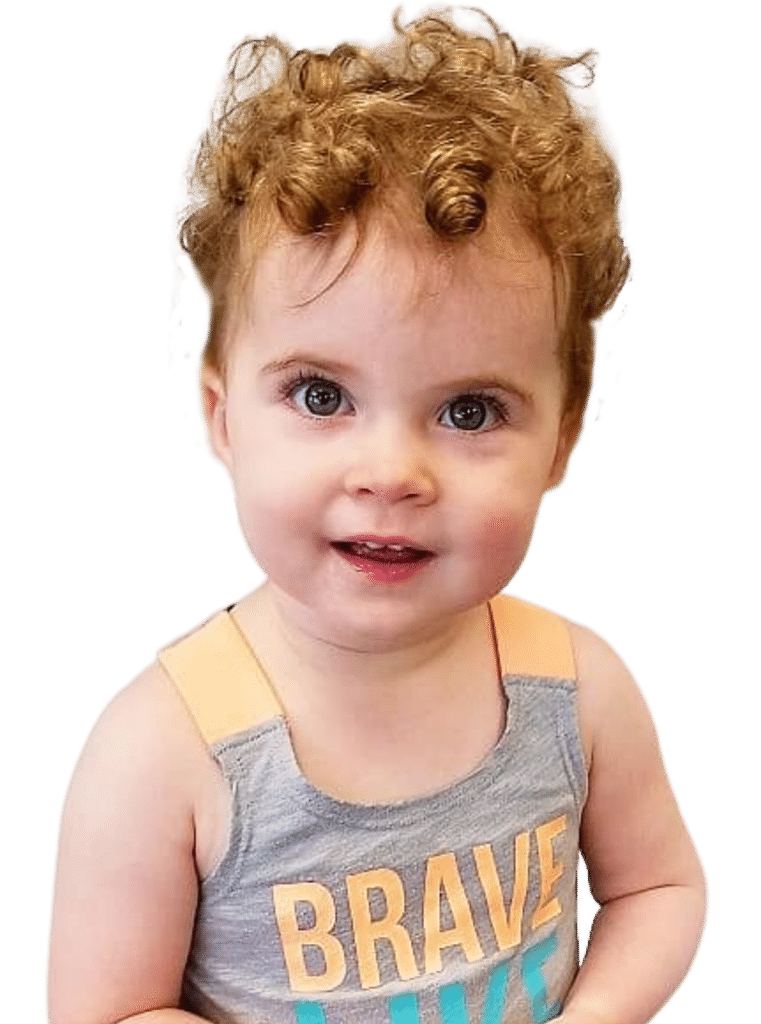 Prepare For The
School Years Ahead
Prepare For The
School Years Ahead
Preschool | 2 - 4 years | Serving Baltimore, MD
Experienced Teachers Who Put Love Into Every Activity
Your little one needs structure, guidance, love, and fun to foster a lifelong curiosity and passion for learning. Their teachers put love and respect into every lesson, project, and activity to spark your child's imagination and create memorable learning experiences.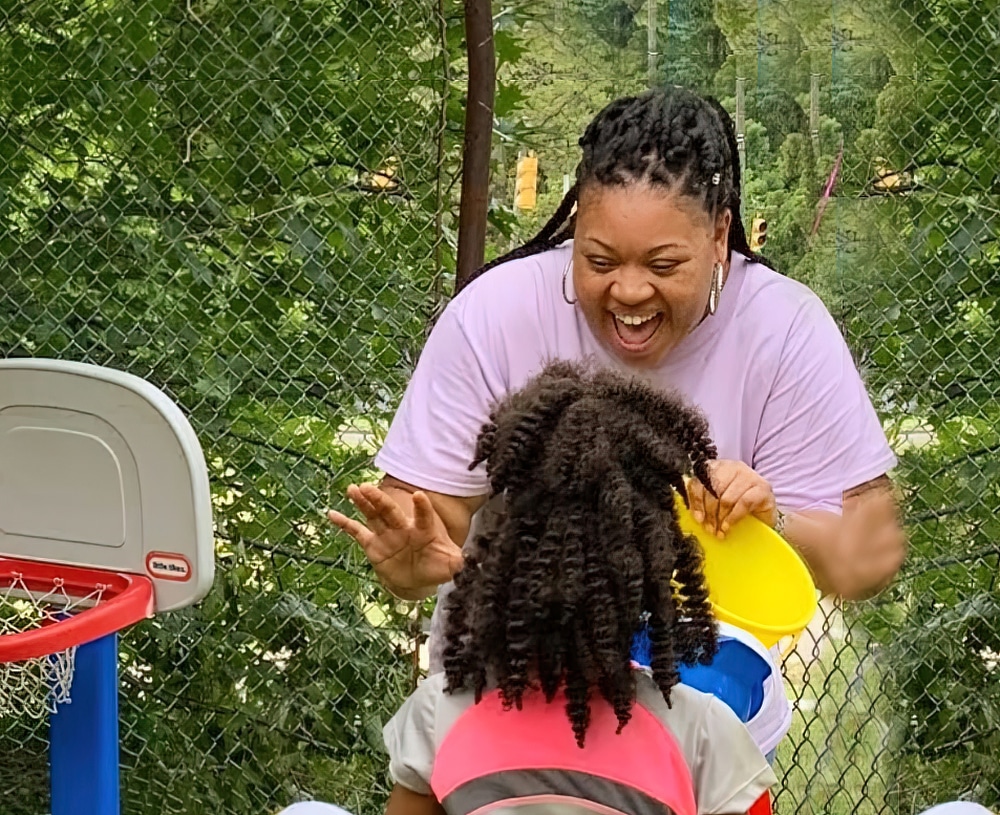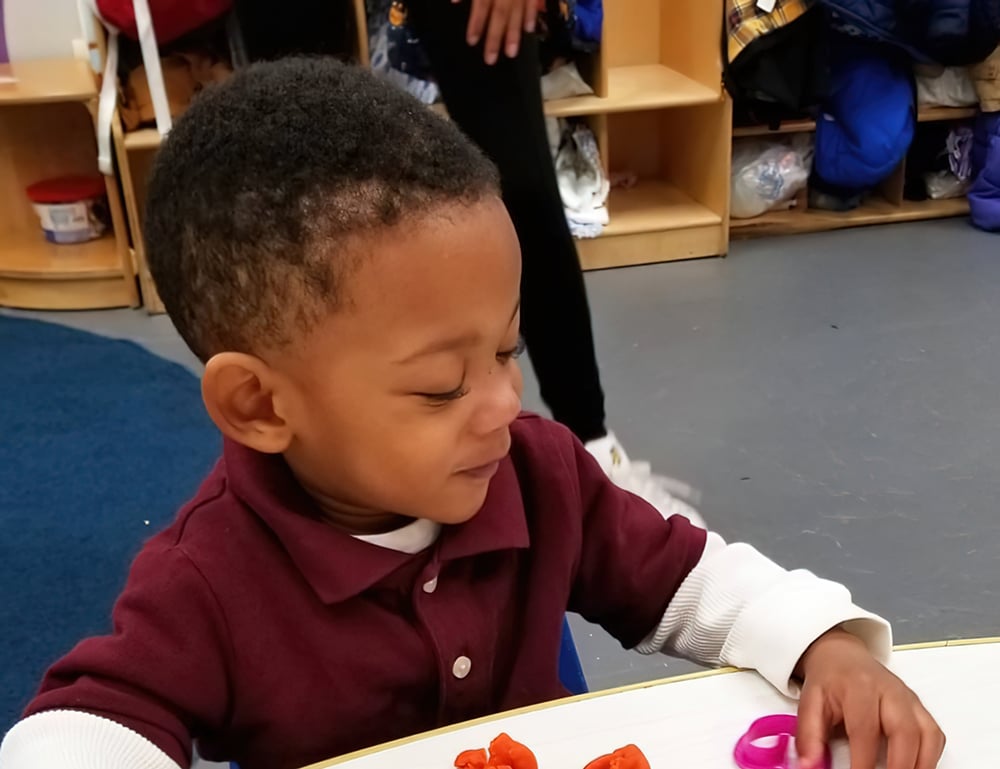 Your Child Will Learn By Doing With Active Discovery
Your preschooler's teacher encourages them to explore the materials in the classroom to follow their interests, ask questions, and discover the world around them as they play. Your little one makes meaningful cognitive connections as they learn on their terms.
An Exciting Blend Of Curricula Encourages Critical Thinking
Your child's teacher combines the proven, trusted InvestiGator Club® program and STEAM education to introduce early literacy, math, science, social studies, technology, engineering, and art concepts. Your preschooler gets a comprehensive education that encourages them to ask, "Why?"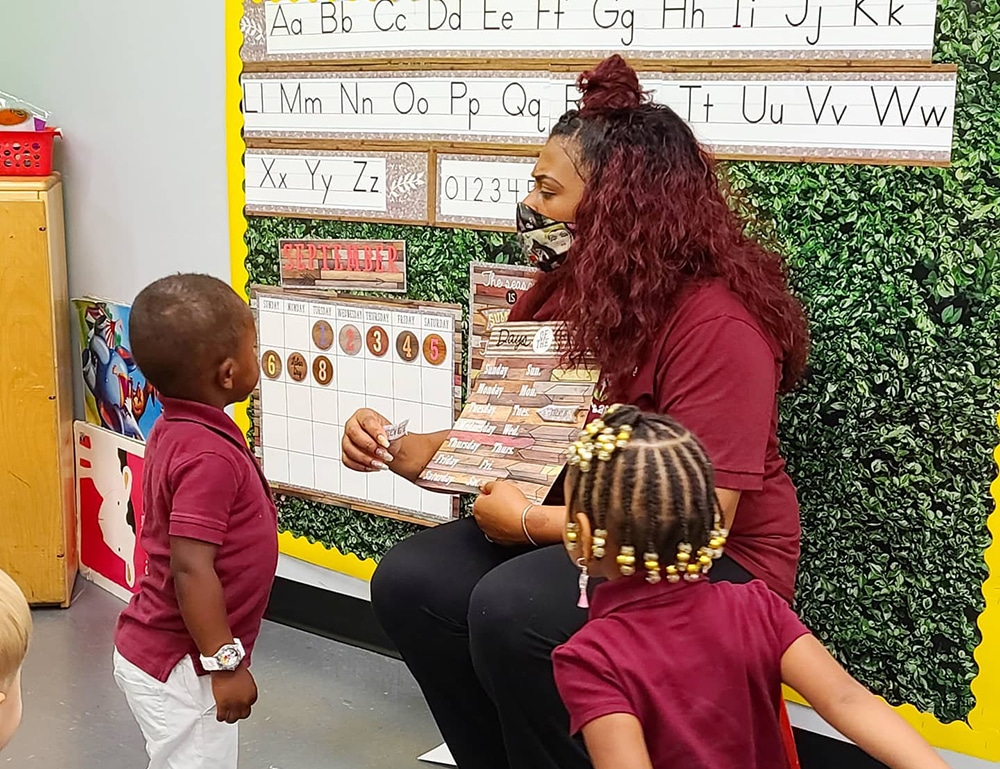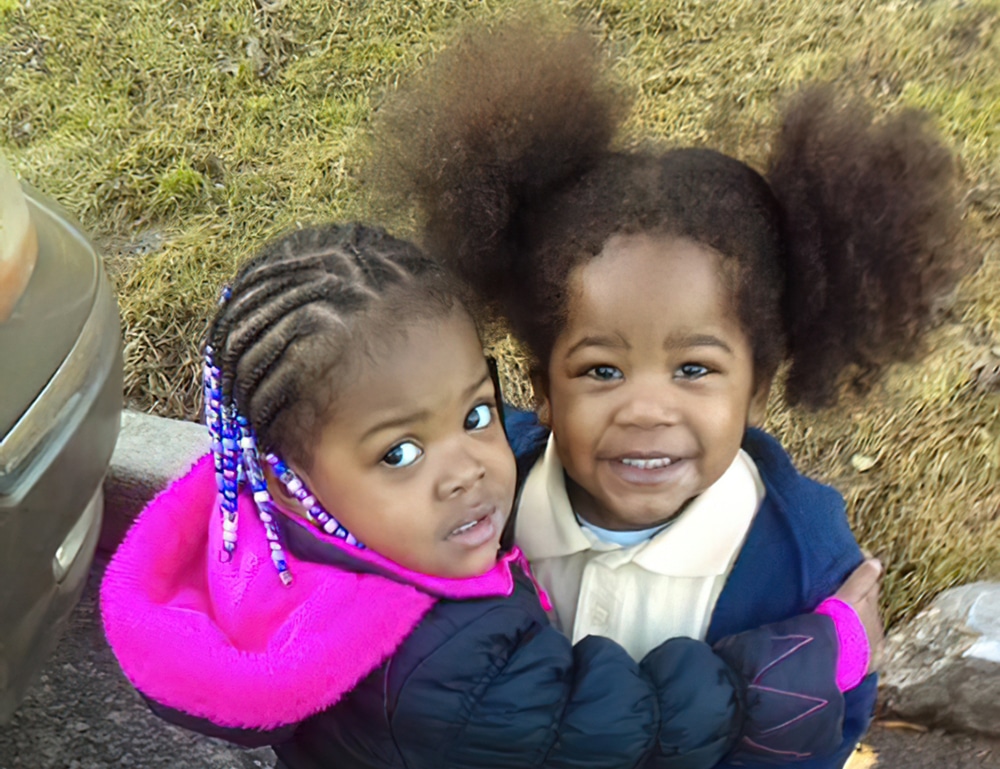 Social-Emotional Learning Readies Them For Life
Your child gets all the support they need to communicate and manage their emotions, be kind and respectful classroom citizens, and form healthy personal relationships with their peers. These social-emotional skills will serve them into adulthood.
Prepare Your Little Learner For School
With structured routines and state-approved standards, your 4-year-old gets ready to enter kindergarten. Teachers ensure all their self-care skills are in place and guide them in following directions and tidying up for preparedness beyond academics.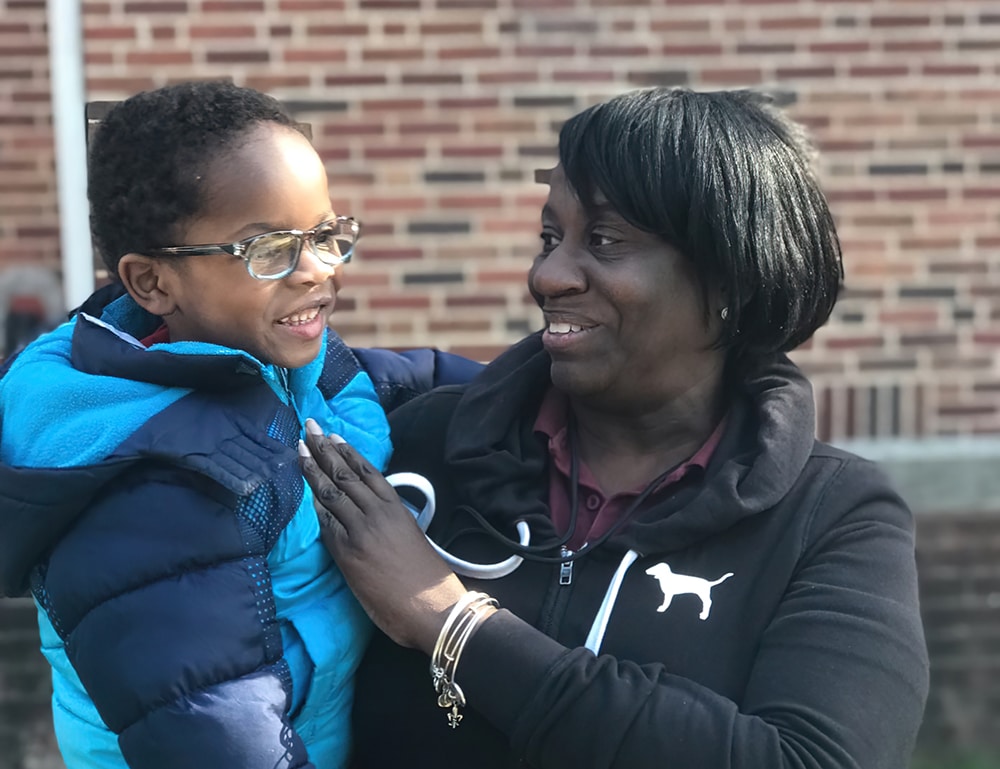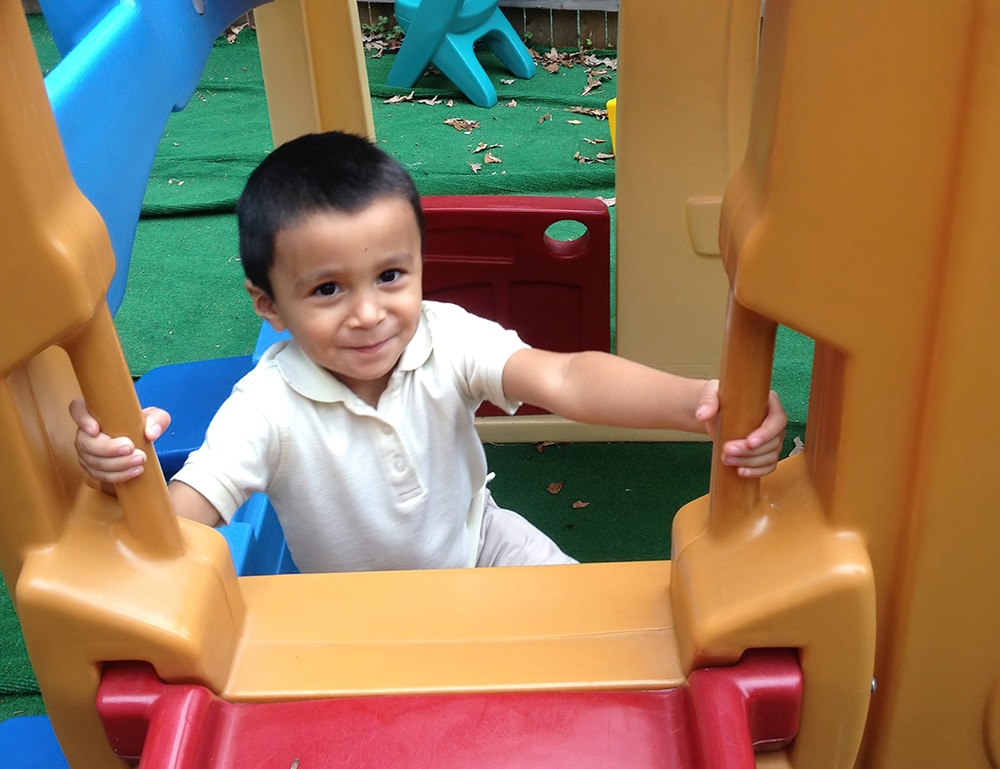 Movement Takes Center Stage Indoors & Out
Physical development is as important as academics, so your child has room to play and explore in both an indoor gross motor area and an outdoor play yard. Movement improves focus, develops motor skills, and builds muscle for healthy bodies.
Healthy Meals & Snacks Keep Them Nourished
Included in your tuition, delicious, nut-free meals and snacks that cater to all sensitivities and keep learners energized. You never have to worry about packing a lunch, and your kids get to explore new foods and share meals with their friends.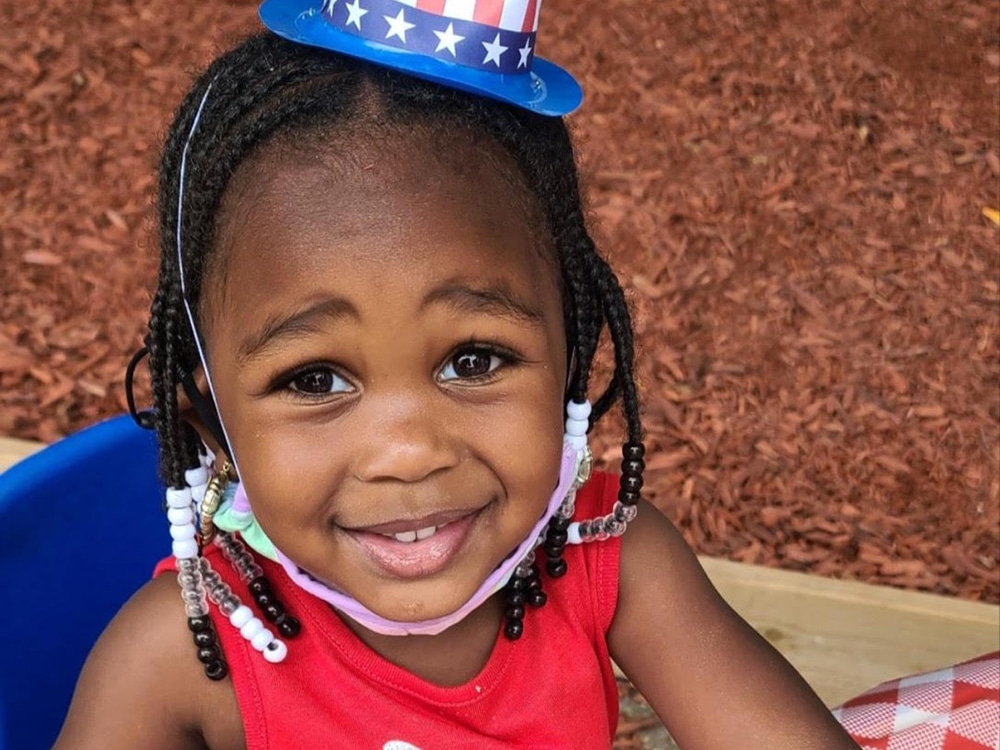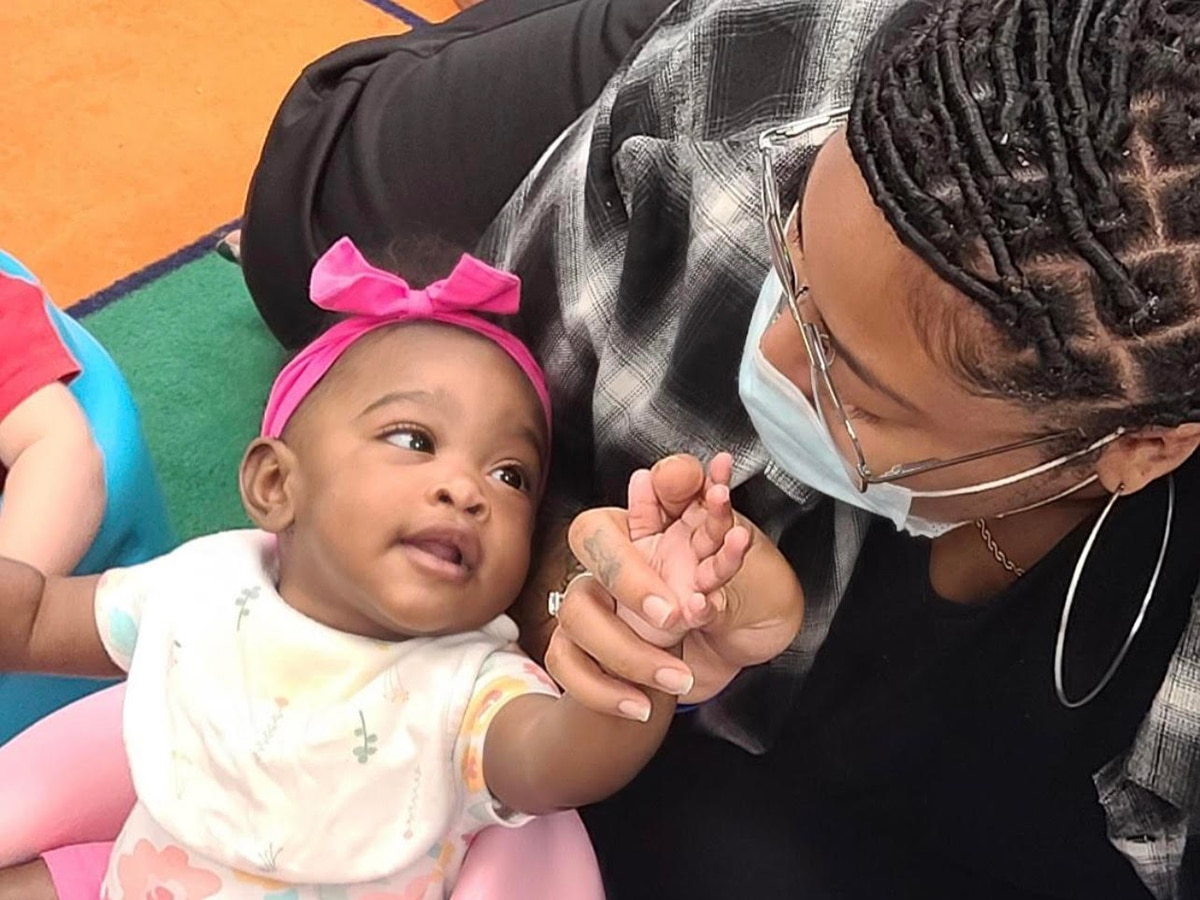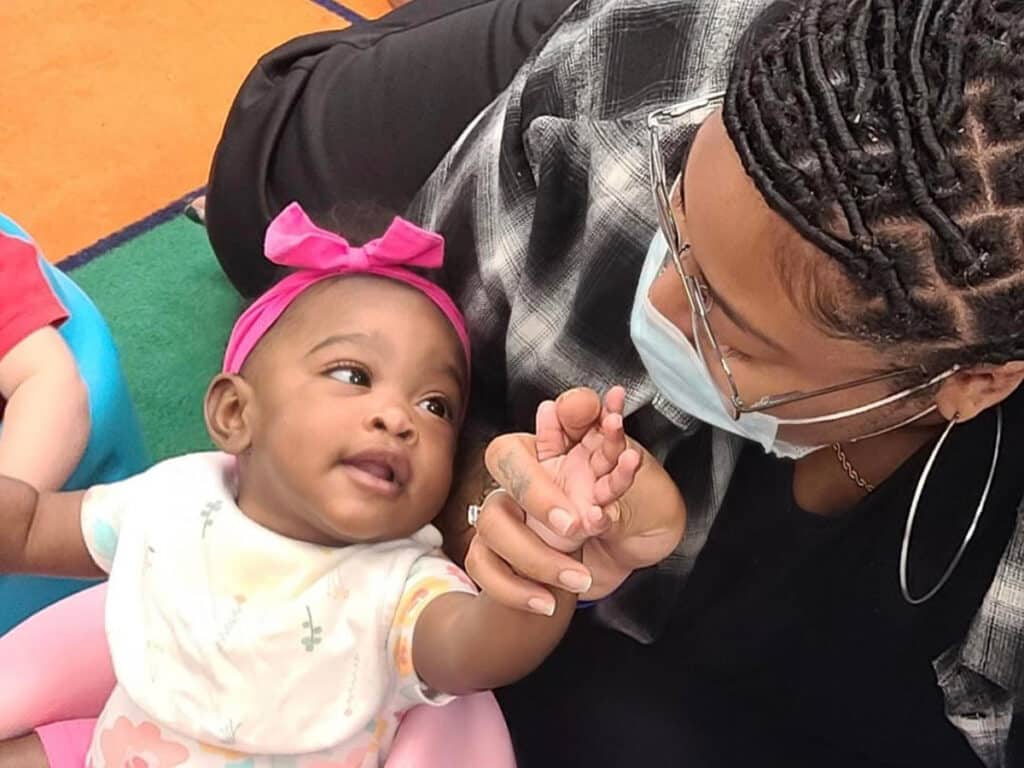 Stay In Touch With The Procare® Connect App
Your child's teacher keeps you up to date with all the classroom happenings with daily photos, videos, activity reports, and memos, all delivered right to your phone with the Procare® Connect app. You never miss a moment!
Cleanliness You Can Count On For Health
Dedicated staff members clean your child's classroom throughout the day and then sanitize all spaces every night after closing time. A weekend deep-clean adds a layer of germ-free protection, so your little ones' rooms stay sparkling and spotless.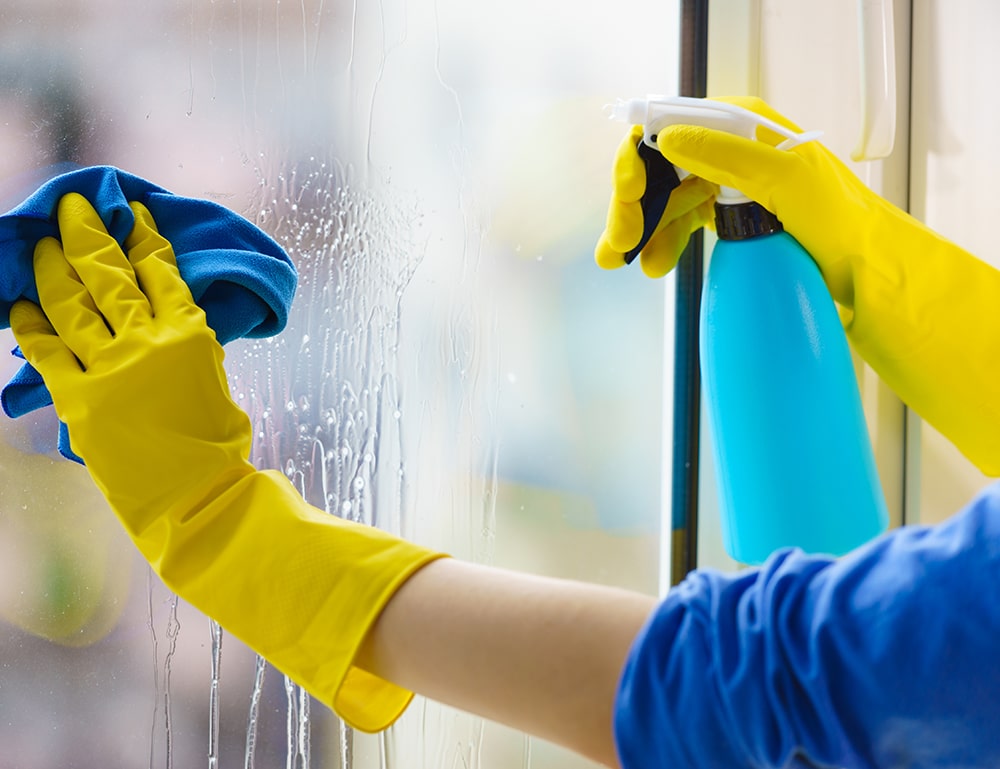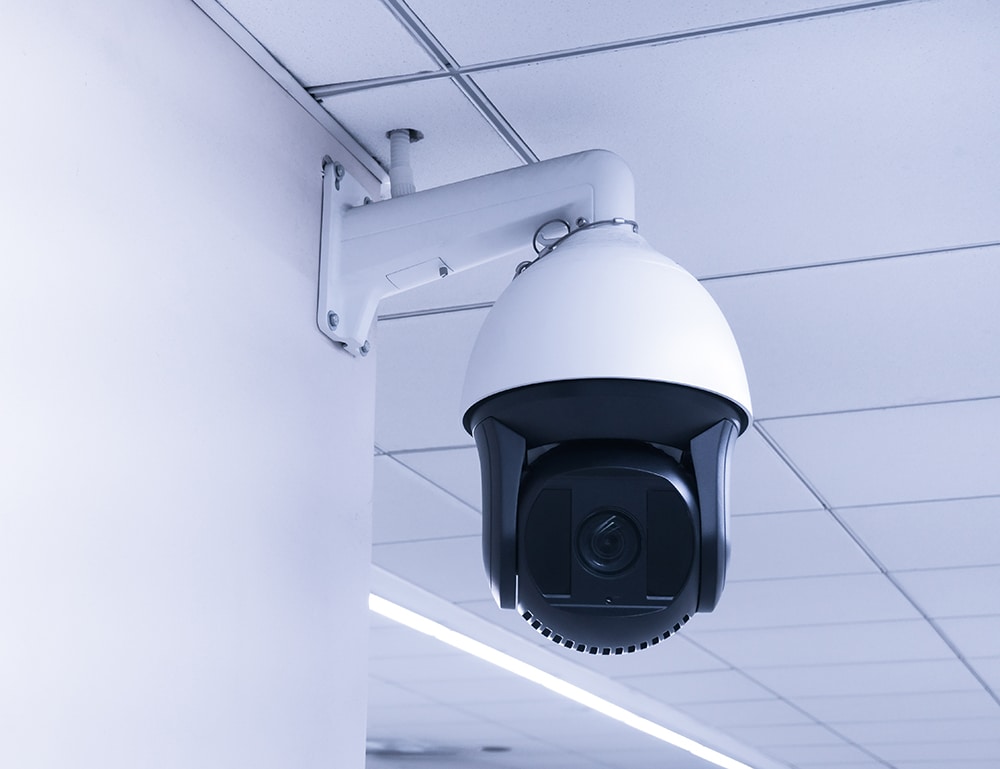 Security Measures To Ease Your Mind
Your child stays safe all day in the care of CPR-certified teachers. CCTV cameras keep a watchful eye on the center, and a secure play yard fence and locked entryways protect them while learning and playing inside and out.
Support For Your Family When You Need It
Family is the heart of our community, and if you need resources to help explore additional care for your child, just ask! You and your child's teacher can discuss ways to advocate for any services your family may need.
Hear What Parents Have To Say...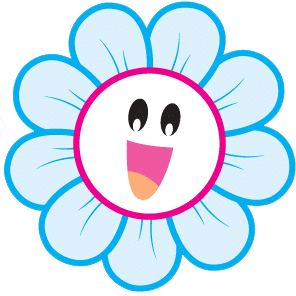 "At 2 years old, my older son knew all his colors. All learned at Inheritance!!!"
Both of our children have attended Inheritance since they were 12 weeks old. Three major reasons: 1. It's obvious the teachers really care about our kids, it's not just a paycheck to them. 2. A high quality curriculum. At 2 years old, my older son knew all his colors, how to count into the teens, could tell me the people he learned about during black history month, and at 3 is learning to read. All learned at Inheritance. 3. The cost is extremely reasonable.
- Shelby Harrington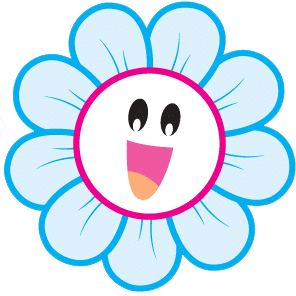 "Very professional and very organized. My daughter loves it..."
My daughter started the daycare on Monday and as a parent I feel like I made the best decision for my child. Coming from a place that had a lot issues. Inhertiance has double my confidence. Very professional and very organized. My daughter loves it and the teachers made me feel so comfortable with updating me about her day. I'm excited for what the future will hold for my child.
- Khalia Robinson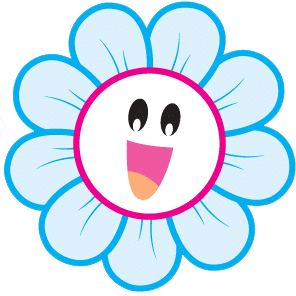 "I have 2 children enrolled and both of them really enjoy it!!!"
I can't even express in this recommendation how much I love Inheritance Academy. I have 2 children enrolled and both of them really enjoy it!! My youngest loves it so much, she's now calling it school and can not wait till the next day to learn and play with her friends.
- Desiree Thomas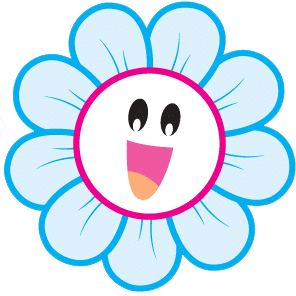 "Amazing teachers who make sure your child learns something new everyday!!!"
Inheritance is a wonderful establishment!!! You know your child is safe when they are there. They also keep your child extremely busy with all types of outings and activities. They have amazing teachers who make sure your child learns something new everyday! You will definitely get your money's worth sending your child to Inheritance Child Care Center!!!!!
- Ashlee Carter
We Encourage Your Child To
Love & Learn